Beautiful Spacious
Three Bedroom Home
With Attached Fully Equipped In-Law Suite
Come home" to the beauty of life on PEI's picturesque
south shore. Located in the peaceful community of
DeSable, this luxurious home is a vacationer's dream.
A spacious, inviting three-bedroom house and
fully equipped one bedroom in law suite with private entrances. Both have modern and well-equipped
kitchens and bathrooms. The house has two full baths includes Jacuzzi air tub and custom shower.
A high-efficiency washer and dryer with steamer
provides your laundry needs. The living room/dining
areas in both are filled with natural light.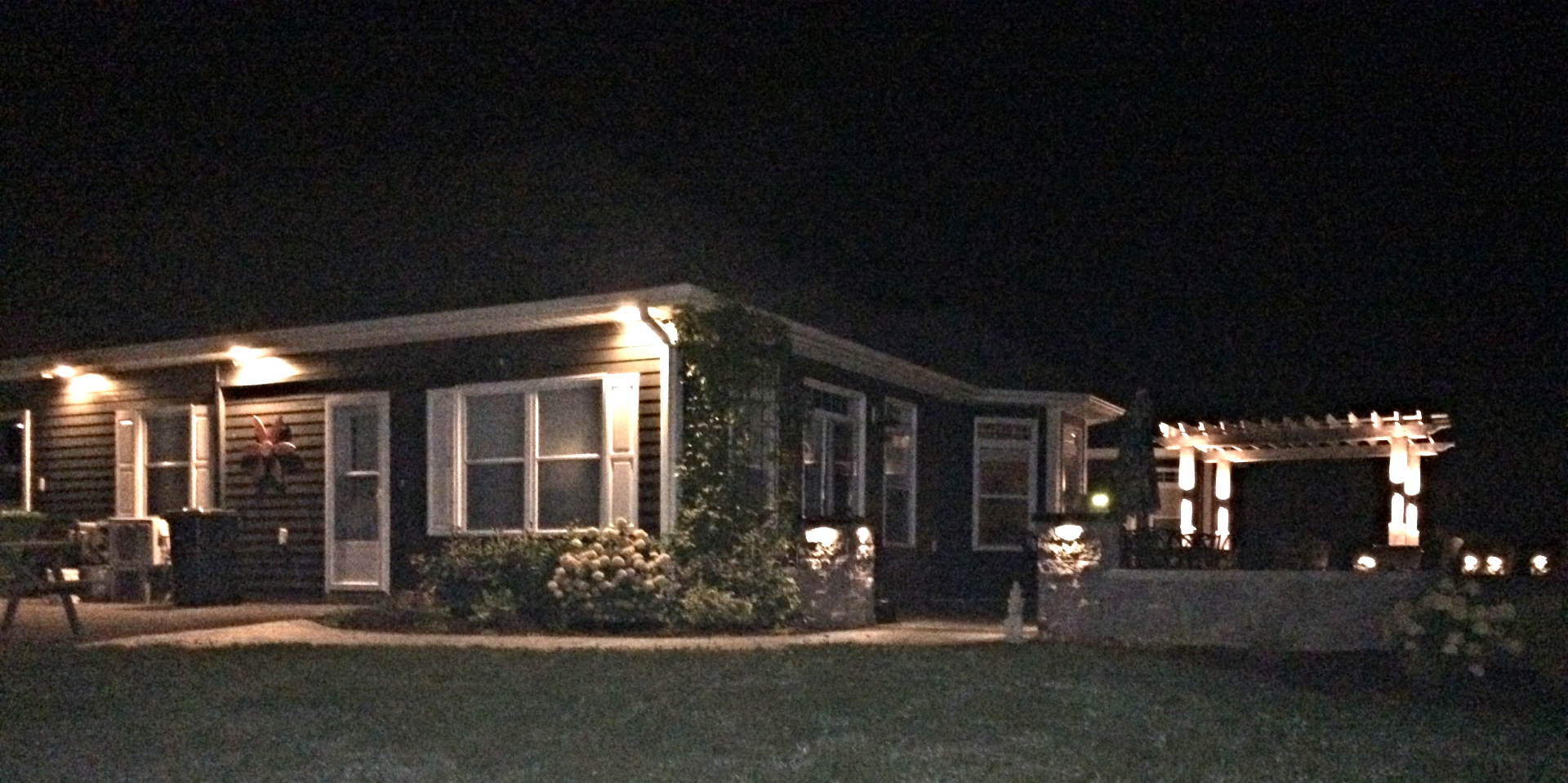 Enjoy the Fresh Morning Air
Outside on the Palatial Deck
overlooking a pastoral landscape
that meanders to the shore, or spend an
the quiet tranquility of this quaint rural setting.
evening in front of the huge fireplace,
watching big-screen TV, or simply absorbing
Everything here says, "Welcome!"